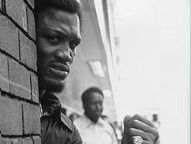 Joe Frazier, whose first fight with Muhammad Ali—an event that attracted worldwide attention–sealed his legacy as one of the defining American sports figures of the last 50 years, died of liver cancer on November 7th. He was 67 years old.
Although Frazier was heavyweight champion from 1968 to 1973, he will certainly be remembered most for his vicious trilogy with Ali, one marked by malice, anguish and regret.
Frazier and Ali first swapped punches on March 8, 1971, in a fight that transcended sports and became a social and political happening. Among the luminaries seated at ringside in New York City that night were Hubert Humphrey, Joe Louis, Woody Allen, Diana Ross, the Kennedys, J. Edgar Hoover, David Frost, Alan Shepard, and Joe DiMaggio.
Even renowned matador El Cordobés was there. Burt Lancaster did commentary for the closed-circuit audience and Frank Sinatra, on assignment for Life magazine, took photos from the ring apron.
"This is the biggest event in the history of the planet Earth," Ali said, only half-joking about "The Fight of the Century."