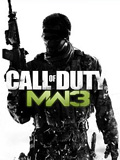 Modern Warfare 3 features a variety of different multiplayer weapons that can be customized with attachments, proficiencies and camouflages. Each weapon in MW3 has to be leveled up to unlock their specific upgrades. Once a weapon has been fully leveled up, it will unlock the golden camouflage for that specific weapon.

Weapon proficiencies give additional benefits, for example, once the Attachments proficiency has been unlocked, it allows you to equip two attachments to one primary weapon.

You can choose one primary and one secondary weapon for your class loadout.
For more info, check out :Call of Duty: Modern Warfare 3 | MW3 - Weapons List