Happy birthday, Mark Twain | Open thread | Comment is free | guardian.co.uk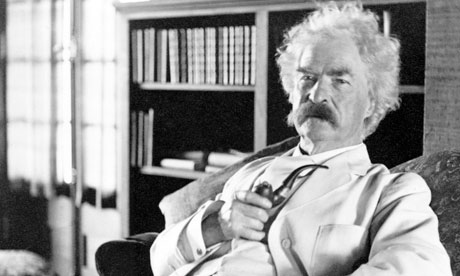 As Google has noted with one of its doodles, 30 November marks the 176th birthday of the great American author, satirist and wit. He was celebrated in his lifetime for novels such as The Adventures of Tom Sawyer and The Adventures of Huckleberry Finn, but if Twain himself is right that the definition of a "classic" is "a book which people praise and don't read", then it might be said that his epigrams are his most popular surviving work.
What is your favourite Twain aphorism?